Healthy? Wealthy? Wise? An Overview of Newport Beach's Finances
There has been much discussion lately about the state of Newport Beach's fiscal health. City Council member and two-term citizen member of the Finance Committee, Will O'Neill, will present an overview of the state of the City's finances.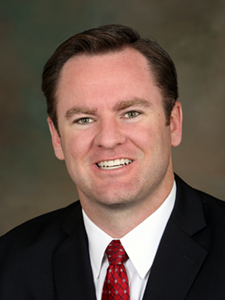 Councilman O'Neill graduated from Stanford University and U.C. Hastings College of the Law. He is the current President of the UC Hastings alumni association and sits on the Board of the Association of Business Trial Lawyers. He and his wife, Jenny, have two young children.
Topics will include:
An overview of the General Fund, Restricted Funds and Enterprise Funds
Revenue highlights, including property taxes, sales tax and transient occupancy taxes
Expenses and long-term liabilities including Civic Center debt and pension liability
Highlights of next year's proposed budget and capital improvement program as prepared by City Manager Dave Kiff
Questions and answers will follow the presentation.
You don't want to miss this program! Please bring your neighbors and friends. Guests are always welcome.
---
Meeting Details:
Civic Center Community Room
100 Civic Center Drive
Newport Beach, CA 92660
(949) 224-2266
Wednesday, May 10, 2017
Reception: 5:15 PM† | Meeting: 6:00-7:10 PM
† Please note the new start time.
---
Reception Hosted by:


---
Civic Center Drive intersects Avocado, between Pacific Coast Highway and San Miguel
The Community Room is on the right (directly across from City Council Chambers) when you enter the complex on Civic Center Drive. Parking is available in the Parking Structure and in the parking lot adjacent to the structure.
There's no charge to attend. Please bring your neighbors and friends. Guests are always welcome.
To download the flyer CLICK HERE - Requires Adobe PDF
To see the Google Map CLICK HERE.

Speak Up Newport would like to thank Ric Sorgel for the generous donation of his original picture Beautiful Newport Beach California from his 500px.com collection.