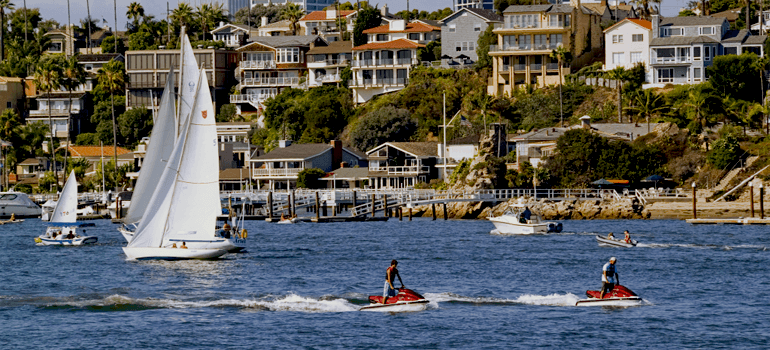 Be a Member of Speak Up Newport!
Speak Up Newport (SUN) is a non-partisan citywide resident's group organized to promote the common good and general welfare of the Newport Beach community.  This is accomplished through:
Drawing attention to the desirable and unique quality of life in Newport Beach.
Taking action to inform residents of the issues impacting Newport Beach.
Celebrating the good things that happen in Newport Beach.
Recognizing the people who have a positive impact on Newport Beach.
What is the Primary Objective of Speak Up Newport?
The objective of SUN is to provide a forum for all residents to review and discuss the challenges and opportunities for Newport Beach as a model city in which to live, work, play and retire.

What Does Speak Up Newport Do?
SUN organizes a variety of informative programs for community members to attend. Some of these programs are:
Monthly Public Meetings - These monthly meetings provide residents with the opportunity to hear community leaders speak on issues of importance to Newport Beach. Each meeting is televised on our local cable channel to further reach our community members.
The Sunshine Award - SUN takes pride in recognizing outstanding citizens who "go the extra mile" to make our City the most desirable place in which to live, work, play and retire. It's our way of letting these people know how much we appreciate their dedication to the betterment of Newport Beach.
Annual Mayor's Dinner - A tradition for nearly 30 years, this dinner is attended by key community leaders. A Keynote Speaker addresses the audience on issues pertinent to Newport Beach, the Mayor gives a State of the City Address, and past Mayors are honored for their service to the City. For the residents of Newport Beach, this is a "must attend" community event.
Speak Up Newport Foundation Awards - SUN awards two scholarships each year: one each to a senior from Corona del Mar and Newport Harbor high schools.
Open Debates - SUN creates a forum in which the public can learn valuable information about viral community concerns. This includes debating the important issues that affect us all. Our most popular debates occur at election time, when City Council candidates discuss the issues. These debates are also televised on our local cable channel.
How Can I Become Involved With Speak Up Newport?
We encourage all residents committed to promoting the common good and general welfare of Newport Beach to join SUN in our mission.  Members are included on our mailing list and receive monthly updates from our organization. You will also receive the satisfaction of knowing that you are helping to maintain Newport Beach's status as a model city in which to live, work, play and retire.
CLICK HERE to visit the SUN On-Line Store to Start or Renew a Membership.
CLICK HERE to download the SUN 2024 Membership Info and Mail-in Application.
(Requires Acrobat)
2023 Speak Up Newport Board of Directors
Edward Selich, President
Kay Walker, Vice President
Hugh Logan, Secretary
Marie Marston, Treasurer
Debra Allen, Jeff Boyles, Diane Dixon, Robyn Grant, Rush Hill, Ashley Johnson, Eric Little, Tony Petros, Joe Stapleton, Kay Walker, Rhonda Watkins
Honorary Directors
Dave Goff, Kathy Harrison, Marilee Jackson, Caroline Logan, Carol McDermott, Mary Petropoulos, Pat Zartler