Is Newport Beach going to the Dogs?
Come Hear When and Where Dogs are allowed in City Parks and on the Beaches.
What is happening at the unofficial Dog Beach at the Santa Ana River mouth?
See the plans for a new City Dog Park at Sunset View Park.
What are the rules for Balboa Island Beaches and CdM Beach?
Are Dogs compatible with Endangered Sand Dunes and bird habitats on the beach?
What are the leash laws and times and places Dogs are allowed on the beach?
Should the rules be changed?
Is enforcement sufficient?
Hear all this and more from the following speakers:
Sean Levin, the City's Recreation and Senior Services Department's Deputy Director, will present the facts on where and when dogs are allowed and a peek at the City's new Dog Park in Sunset View Park.
Nick Ott, the City's Animal Control Officer, will present the current City enforcement policies.
Garry Brown, President, Orange County Coastkeepers, will present Coastkeepers position on Dog Beaches.
---

Featured Speakers
---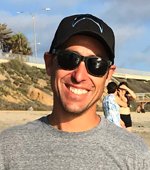 SEAN LEVIN
NEWPORT BEACH RECREATION AND
SENIOR SERVICES DEPARTMENT'S
DEPUTY DIRECTOR

---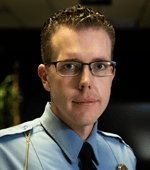 NICK OTT
NEWPORT BEACH
ANIMAL CONTROL OFFICER


---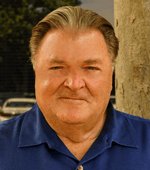 GARRY BROWN
PRESIDENT, ORANGE COUNTY
COASTKEEPERS


---

Meeting Details
Wednesday, September 11, 2019
Reception: 5:15 PM | Meeting: 6:00-7:00 PM
Civic Center Community Room
100 Civic Center Drive
Newport Beach, CA 92660
(949) 224-2266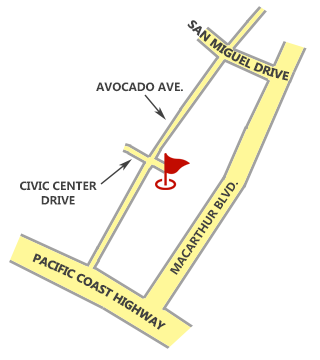 ---

Reception Hosted by:

---

The Community Room is on the right (directly across from City Council Chambers) when you enter the complex on Civic Center Drive. Parking is available in the Parking Structure and in the parking lot adjacent to the structure.
Please bring your neighbors and friends—guests are always welcome!
No charge to attend. Reservations are not necessary.
Civic Center Drive intersects Avocado Avenue, between Pacific Coast Highway and San Miguel Road.
To download the flyer CLICK HERE - Requires Adobe PDF
To see the Google Map CLICK HERE.
---