Come Meet the new Harbor Master Newport Beach has a new Harbor Master - Dennis Durgan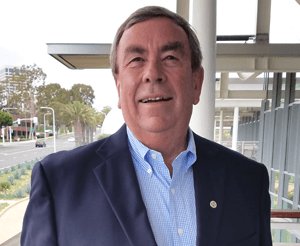 The Newport Beach Harbormaster is a division of the City's Public Works department. The Harbormaster's office is responsible for management of 1,200+ moorings in the harbor, as well as the rental slips and moorings at Marina Park. He and his staff are ambassadors on the water, teaching good boating and enforcing the City's ordinances, and they coordinate with the County's Harbor Patrol on law enforcement issues.
Mr. Durgan was appointed as Newport Beach Harbormaster earlier this summer. Raised in Newport Beach, Mr. Durgan has been sailing for most of his life, and has raced and cruised extensively around the world. He has participated in 16 Transpac races as well as in the America's Cup. He is a licensed residential real estate agent.
Come meet your Harbormaster, Dennis Durgan, and ask questions!
You don't want to miss this program! Please bring your neighbors and friends. Guests are always welcome.
---
Meeting Details:
Civic Center Community Room
100 Civic Center Drive
Newport Beach, CA 92660
(949) 224-2266
Wednesday, September 13, 2017
Reception: 5:15 PM | Meeting: 6:00-6:45 PM
---
Reception Hosted by:


---
Civic Center Drive intersects Avocado, between Pacific Coast Highway and San Miguel
The Community Room is on the right (directly across from City Council Chambers) when you enter the complex on Civic Center Drive. Parking is available in the Parking Structure and in the parking lot adjacent to the structure.
There's no charge to attend. Please bring your neighbors and friends. Guests are always welcome.
To download the flyer CLICK HERE - Requires Adobe PDF
To see the Google Map CLICK HERE.