Homelessness in Our Community
The crisis of homelessness affects almost every local community, including the City of Newport Beach. What is being done in the County, and in our City, to provide services to the homeless? What works and what doesn't? What are advocates for this population doing to combat this crisis? What can concerned citizens do to help (and what shouldn't they do)?
Speak up Newport is presenting a forum with three experts on the subject: Helen Cameron, Director of Supportive Housing, Jamboree Housing Corporation; Tony Yim, Homeless Liaison Officer, with the Newport Beach Police Department; and Dave Kiff, Newport Beach City Manager.
Come and ask questions, and learn more about this important topic.
---
Meeting Details:
Civic Center Community Room
100 Civic Center Drive
Newport Beach, CA 92660
(949) 224-2266
Wednesday, April 11, 2018
Reception: 5:15 PM | Meeting: 6:00-7:00 PM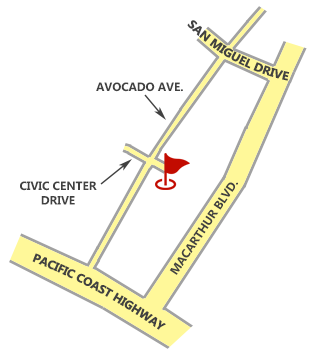 ---
---
Civic Center Drive intersects Avocado, between Pacific Coast Highway and San Miguel
The Community Room is on the right (directly across from City Council Chambers) when you enter the complex on Civic Center Drive. Parking is available in the Parking Structure and in the parking lot adjacent to the structure.
Please bring your neighbors and friends—guests are always welcome!
No charge to attend. Reservations are not necessary.
To download the flyer CLICK HERE - Requires Adobe PDF
To see the Google Map CLICK HERE.